Careers Talks
All students are welcome to attend our series of lunchtime careers' talks. A diverse range of career options will be described by external speakers giving students a chance to gain an insight into possible career routes for themselves. Each presentation will be followed by opportunities for students to ask questions of the professionals.
All talks take place on Tuesday's (unless otherwise stated) at lunch time 1.00 - 1.35 pm in the Chapel.
Spring Term 2023 - Forthcoming Careers Talks:
Our next lunchtime Careers talk will be held on: Tuesday 28 February 2023 - 1.05 pm in The Chapel
On Tuesday 28 February we look forward to welcoming Olivia Mc Andrew (EE) and Sarah Alnajjar (Vodaphone) who will be delivering our lunch time Careers talk on juggling aspects of Degree Apprenticeships to students. 
All Olavians are welcome to attend the seminar and hear the dynamic duo discuss aspects of doing degree apprenticeships including  
Why choose a Degree Apprenticeship route
Where can you find degree apprenticeship opportunities
The Interview process
How to manage workload whilst juggling studying
​Sarah Al Najjar
Tech Project Manager working in the Strategy & Transformation vertical team at EE. Accountable for end-to-end delivery of significant and strategic technology projects within the consumer space to enhance and improve customer experience. 
Olivia McAndrew
ISystem Integrator Engineer in Vodafone TV. Leading the integration of components to the cloud-based television platform, responsible for maintaining solutions, managing the interlinking of subsystems, and ensuring the compatibility against the platform.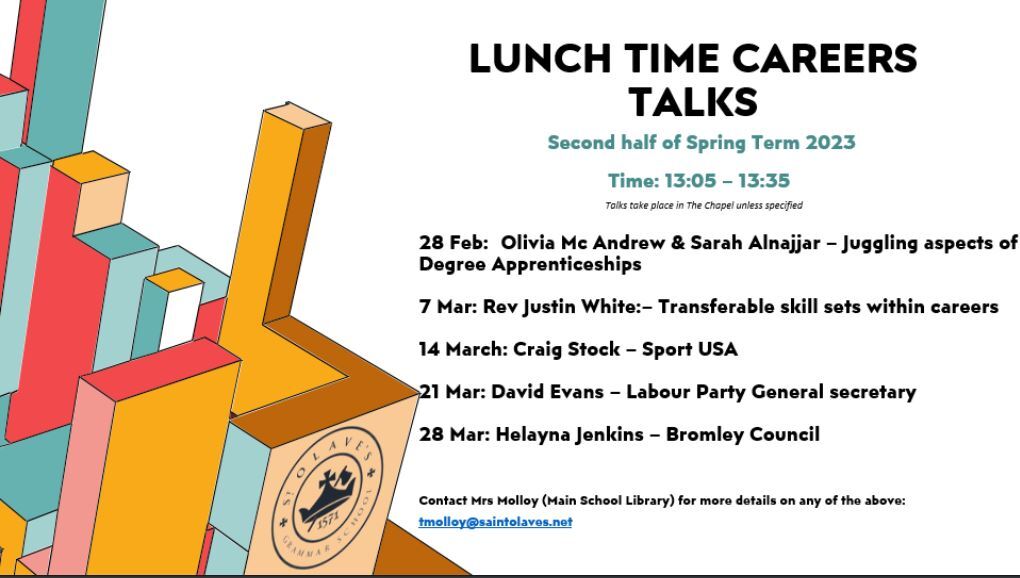 Work Experience and Careers information is updated regularly on this website / If you have any questions, please contact:
tmolloy@alabamasafestate.damaramoeblog.com.